The UK will contribute to preventing migrants from coming to Europe by deploying amphibious landing ship royal fleet auxiliary (RFA) Mounts Bay alongside two border force cutters to the NATO mission in the Aegean Sea.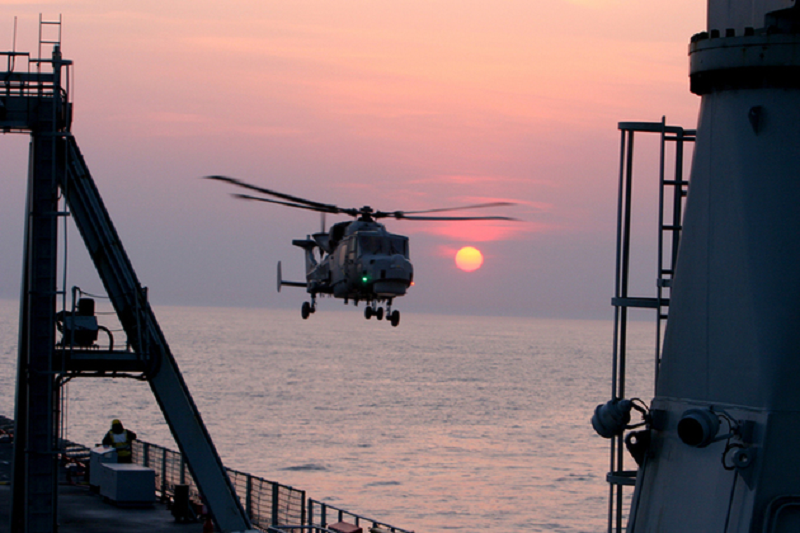 Downing Street said the RFA Mounts Bay, supported by a Wildcat helicopter will help identify smugglers taking migrants to Greece and passing the information to the Turkish coastguard so they can intercept these boats.
They will be supported by three border force boats.
An average of 1,800 migrants arrived in Greece a day in February. Over 116,000 arrivals across the Aegean have been registered this year.
European countries are keen on supporting Turkey to host refugees trying to reach Europe. Keeping them away from Europe seems to be the main objective, even though Downing Street talks of acting to "break the business model of the people smuggling criminal gangs which are exploiting people and putting lives at risk every day."
Prime Minister David Cameron said: "This migration crisis is the greatest challenge facing Europe today. Britain has not faced anywhere near the scale of migrants coming to Europe as other countries because we are out of Schengen and retain control of our borders.
"But where we can help, we should. And we've got to break the business model of the criminal smugglers and stop the desperate flow of people crammed into makeshift vessels from embarking on a fruitless and perilous journey."
What the European countries are deliberately ignoring is what is forcing people fleeing for their lives to turn to human smugglers. Unless they take action to open secure safe passage routes for all the people who seek protection, they'll continue forcing migrants to turn to human smugglers.
ALSO READ:
Cameron attacks race bias in universities as he announces a drive against discrimination
Every day two children die trying to cross the Mediterranean, UN reveals