Just before the last general elections, the Movement Against Xenophobia (MAX), launched a powerful campaign to promote a positive, egalitarian and inclusive society in the United Kingdom.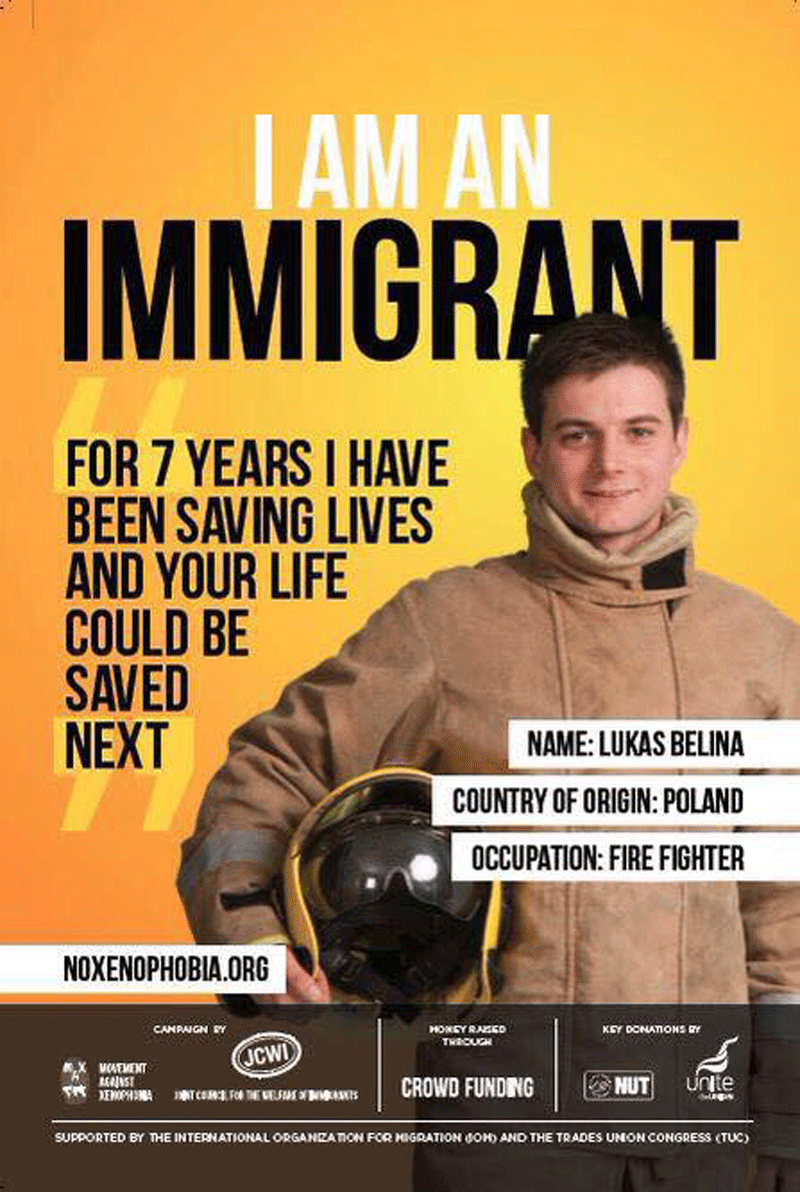 The "I am an Immigrant" campaign's statement was: "We want to live in a civilized society where people, irrespective of background, are valued and treated with respect. We are migrants, descendants of migrants and 'indigenous' British people. We stand together for a diverse and inclusive society. We believe we can live together with dignity and peace, learning from each other's differences and contributing to a better place for future generations to live in."
The campaign celebrated the contribution immigrants make to the British society. It shifted the rhetoric by simply telling the truth which was captured in stories placed on posters throughout the country.
The Joint Council for the Welfare of Immigrants acted as the campaign's secretariat.
Saira Grant, the MAX Legal and Policy Director said their campaign was meant to "show that migrants are part of the fabric of British society."
In fact by looking at the posters, one notices the contributions the migrants make to everyday life from cleaners, teachers, tube drivers, to footballers. "Migrants are part of the fabric of British society," Ms Grant said.
The campaign aimed to change the political rhetoric and the negative imagery.
Without doubt, the campaign is still relevant today and should be revived as xenophobia is rising around Europe.