At least 20 people were forced every minute to flee their homes due to persecution, conflict and human rights abuses in 2016, a new report by the UN Refugee Agency (UNHCR) shows.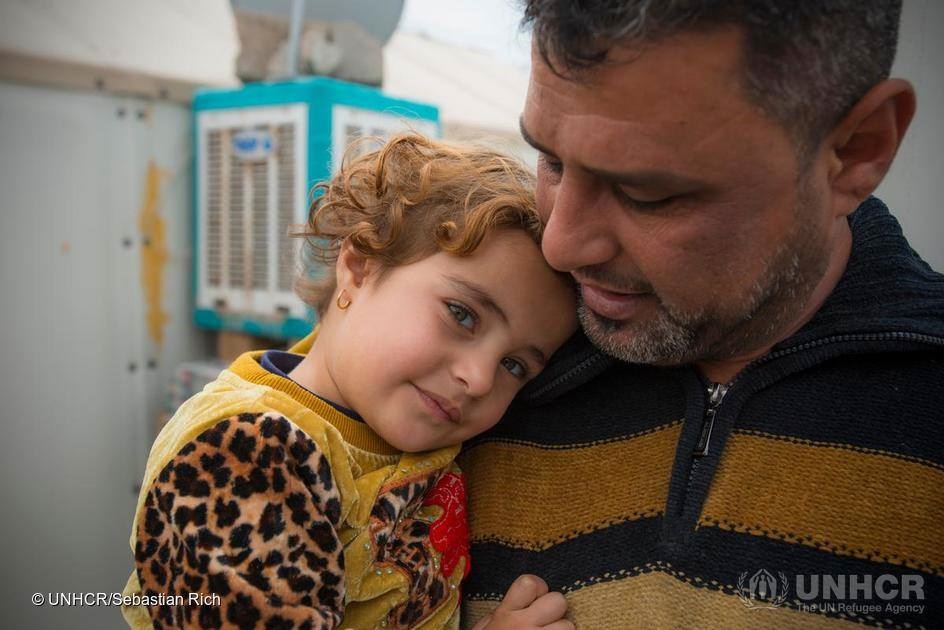 According to the UNHCR's new Global Trends report, the organization's major annual survey of the state of displacement, at the end of 2016 there were 65.6 million people forcibly displaced worldwide – some 300,000 more than a year earlier. This total represents an enormous number of people needing protection worldwide.
Of this number, 40.3 million people were displaced within their own countries, while 22.5 million people were forced to flee their countries and become refugees. An additional 2.8 million people are still awaiting decision on their claim for asylum.
These figures are proof of an immense human cost of war and persecution globally: 65.6 million means that on average one in every 113 people worldwide is today someone who is displaced – a population bigger than that of the world's 21st most populous country, the United Kingdom.
"By any measure this is an unacceptable number, and it speaks louder than ever to the need for solidarity and common purpose in preventing and resolving crises, and ensuring together that the world's refugees, internally displaced and asylum seekers are properly protected and cared for while solutions are pursued," said UN High Commissioner for Refugees Filippo Grandi. "We have to do better for these people. For a world in conflict, what is needed is determination and courage, not fear."
Worldwide, most refugees – 84 per cent – were in low- or middle-income countries as of end 2016, with one in every three (4.9 million people) being hosted by the least developed countries. This huge imbalance reflects several things including the continuing lack of consensus internationally when it comes to refugee hosting and the proximity of many poor countries to regions of conflict. It also illustrates the need for countries and communities supporting refugees and other displaced people to be robustly resourced and supported – the absence of which can create instability, have consequences for life-saving humanitarian work, or lead to secondary displacement.
By population, Syria still accounts for the biggest numbers of displaced people overall, with 12 million people (almost two thirds of the population) either displaced internally or having fled abroad as refugees or asylum seekers.
Leaving aside the long-standing Palestinian refugee situation, Colombians (7.7 million) and Afghans (4.7 million) remained the second and third biggest population, followed by Iraqis (4.2 million) and South Sudanese (the world's fastest growing displaced population with 3.3 million having fled their homes by the end of the year).
Children, who make up half the world's refugees, continue to bear a disproportionate burden of the suffering, mainly because of their greater vulnerability. Tragically, 75,000 asylum claims were received from children travelling alone or separated from their parents. The report says even this number is likely to underestimate the true figure.
Reacting to the report, Dr Lisa Doyle, Director of Advocacy at the Refugee Council, said: "The UNHCR's report makes for difficult reading. With more people having to flee their homes than ever before, it is clear that there needs to be a better global response to support those who are fleeing conflict and persecution.
"Urgent action is needed. We need to see all countries working together to ensure that refugees are offered safe, legal escape routes and the chance to build new lives elsewhere. Too much of the time it is left to developing countries to step in and host refugees; we need to remember that this global emergency warrants a global response, and the responsibility to provide shelter to those in need should not just lie with some of the world's poorest countries."