Woolas courts controversy over remarks on British troops in Afghanistan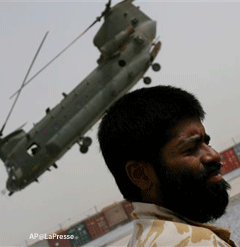 05 November 2009: A day after reports trickled in on five British soldiers being shot by an Afghan policeman at a checkpoint, border and Immigration minister Phil Woolas has sparked off a controversy by claiming British troops in Afghanistan were fighting for the Government's immigration policy.

Available information suggests immigration chief Phil Woolas told the MPs return of the troops woud result in a significant increase in the number of asylum seekers coming to the UK.
Reacting sharply, Liberal Democrat Shadow Home Secretary Chris Huhne said Woolas' point was tasteless and disrespectful, on a day when five brave soldiers in Afghanistan lost their lives.
The soldiers were all killed as a result of gunshot wounds sustained in an attack in the Nad-e'Ali district of Helmand Province during the afternoon of 3 November 2009.
Military spokesman Lieutenant Colonel David Wakefield has asserted the soldiers killed had been mentoring the Afghan police and living inside the checkpoint.