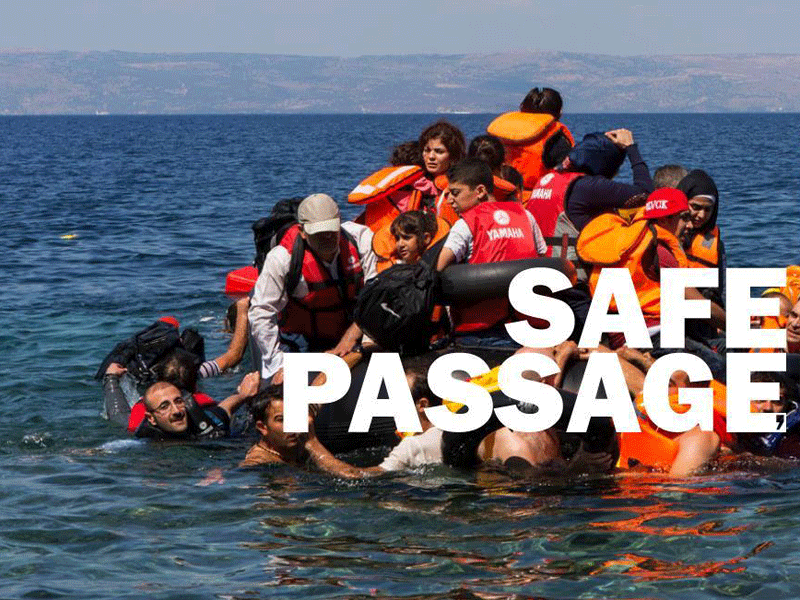 British MPs have strongly criticised the European Union's action to handle the refugee crisis describing it as "too little, too late".
In their year-long Inquiry, the Home Affairs Select Committee examined the EU and UK's handling of the refugee crisis.
At least 227,316 people are estimated to have entered Europe by sea this year, most of them from Syria, Afghanistan and Iraq.
Unfortunately more than 3,000 people have drowned during their attempt to reach safety.
Expressing apprehension about the EU – Turkey deal meant to keep refugees outside of Europe, the MPs said concerns about the humanitarian, human rights, logistical and legal implications of the deal should not be ignored.
They recommended that lone children currently trapped living in 'atrocious' conditions in Calais be immediately allowed to join their relatives in the UK.
Observing that the UK had only received 3% of all asylum claims made in the EU last year, the MPs shared in the Archbishop of Canterbury's call for Britain to fulfil its moral obligation to accept more refugees fleeing war zones and catastrophes, as well as asylum-seekers.
The Committee backed the Refugee Council's call for the Government to allow more refugees already in Britain to reunite with their family members.
The MPs urged the Government to make the family reunification process simpler and provide free legal advice for refugees seeking to bring their loved ones to join them in safety.
While acknowledging that efforts to close off irregular migration routes could never fully succeed in the absence of 'sufficient safe and legal routes', the MPs inexplicably called for action to prevent boats from leaving lawless Libya. Such a move could trap refugees in a dangerous place, Refugee Council said.
"It's encouraging to hear MPs' verdict that the UK Government can and should be doing more to help refugees reunite with their loved ones and find safe homes across the country," Dr Lisa Doyle, Refugee Council Head of Advocacy said. "However, given the magnitude of the humanitarian crisis of course this doesn't go nearly far enough. It's extremely disappointing that MPs appear to have ignored the fact that the UK's broader response to the refugee crisis has been to close off families' escape routes and outsource responsibility for protecting them to other, poorer countries who are ill equipped to do so."
Refugee Council criticised the EU and UK's policy of offering protection to a select group of people from given areas while ignoring others.
"It's not good enough to offer a lifeline to one group of refugees while closing off the escape routes of everyone else. All refugees need to be able to reach a place of safety. Until we see a coordinated, comprehensive response to this crisis; men, women and children will continue to lose their lives as they're forced to take desperate measures to reach safety," Dr Doyle said.