Cardinal Vincent Nichols of Westminster has welcomed the British government's decision to accept thousands of unaccompanied children from refugee camps in Europe.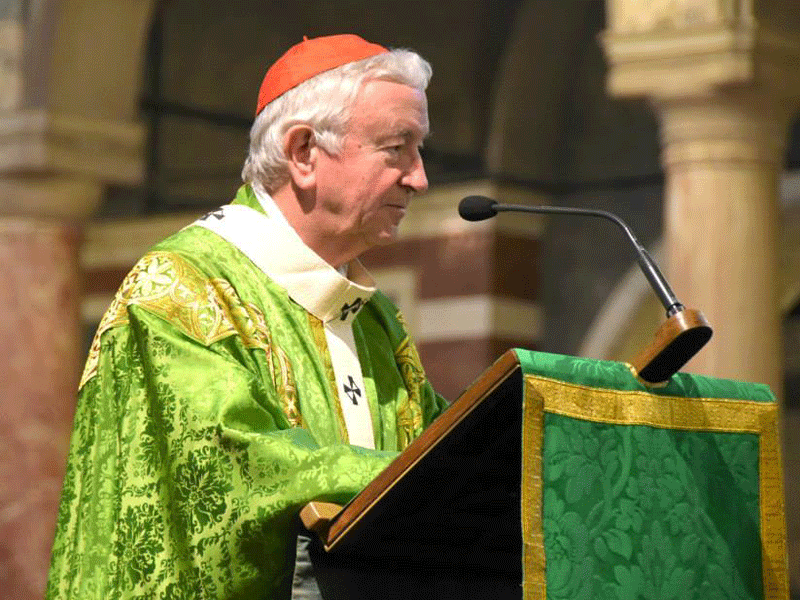 Under pressure from Parliament, Prime Minister David Cameron said unaccompanied asylum-seeking children will be resettled from Greece, Italy and France.
Mr Cameron said: "No country has done more than Britain when it comes to help for Syrian refugees. We are going to do more for children who were already registered in Europe before the EU-Turkey deal. But we must stick to the principle that we shouldn't be encouraging people to make that perilous journey.
"That's been the cornerstone of our policy and that should remain the case."
The government has not put a fixed number on arrivals, but will instead work with local authorities across the UK to determine how many children will be resettled.
Reacting to the government's u-turn, Cardinal Nichols said: "I am very happy that the government is extending an offer of sanctuary to a greater number of children fleeing conflict, while continuing to combat the evils of human trafficking.
"The UK's response to the refugee crisis is improving the lives of thousands. I encourage the Catholic community to keep on playing its part through working with local authorities; being generous with time and resources, and extending the hand of welcome to refugees arriving here."
The government's decision to resettled unaccompanied asylum-seeking children seems to be a move to avoid defeat in the House of Commons.
After MPs narrowly voted against a proposal to allow 3,000 unaccompanied Syrian refugee children to come to the UK, Lord Alf Dubs set up an on-line parliamentary petition demanding that Britain must not turn its back on child refugees in Europe.
The petition has already been signed by 69,692 and if it reaches 100,000 the Commons must consider debating and voting on the issue once again.
RELATED ARTICLES:
Court: Disabled child refugees in UK entitled to support
Refugee Action welcomes UK Government's plans to resettle 3000 refugee children
Lib Dem leader Farron urges UK to help unaccompanied child refugees