`Women in detention centre need same care as ones in prison'
03 December 2009: Asylum Aid believes women in detention deserve a better treatment; and has launched a new campaign "Every Single Woman" for women victims of crime. It has also called for a gender-sensitive system for women in detention.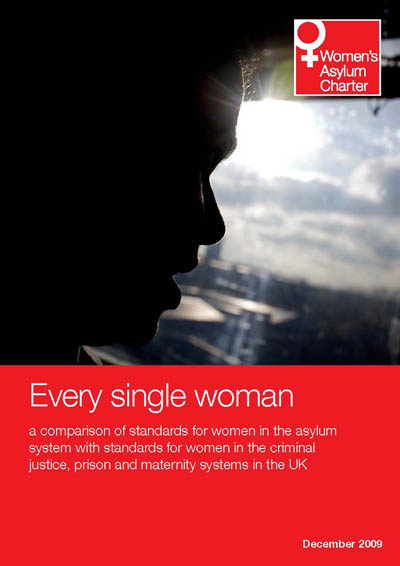 The organization has, in fact, called for a change of culture aimed at creating a genuinely gender-sensitive asylum system to ensure women asylum seekers receive a comparable standard of treatment to women in similar situations settled in the UK.
The organization has also asserted women in a detention centre need to be handled, and cared for, with the same sensitivity as a woman in prison.
Asylum Aid is an independent, national charity; and works to secure protection for people seeking refuge in the United Kingdom from persecution and human rights abuses abroad.
The aims are to provide free, accessible, high-quality legal services to asylum-seekers – responsive to their needs and sensitive to their experience – with a particular focus on the most vulnerable and excluded.
The other objectives are to lobby and campaign for an asylum system based on inviolable human rights principles; and to work with refugee and other community-based organizations, helping to enhance their legal services and learning from their experiences.
The body has also called people agreeing with it to write to the Immigration Minister Phil Woolas for supporting the call.
It said the previous week the government launched its strategy to end violence against women and girls, while referring to the progress made by the police, the Crown Prosecution Service and the courts in dealing with violence against them.
But, at the moment the women in detention were not getting adequate care; and the need of the hour was a gender-sensitive system. As such, this week Asylum Aid was launching the new campaign under the Charter of Rights of Women Seeking Asylum.
The campaign highlights that the criminal justice system has at least 26 laws or policies on working with women victims of crime, while the UK Border Agency has just two.
It was added that a young homeless and pregnant women in the UK was eligible for housing benefit, income support and one-off maternity grants worth £690. But all this was unavailable if she was a refused asylum seeker.
Calling for a culture change, the organization says the government's End Violence Against Women strategy amply demonstrated the police, Crown Prosecution Service and criminal courts have undergone impressive change in the past decade or so. But the gender-sensitive policies, fought for by many women, were still not implemented as consistently as desired.
Claiming progress in the matter, Asylum Aid has suggested immigration officials have to find out the evidence to determine refugee status for a woman in the asylum determination system, just as the police and prosecution have to obtain the "best evidence" from a woman complainant of rape.