Eliud Nyenze death at Oakington immigration had led to protests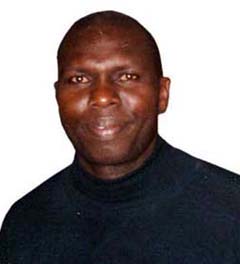 08 October 2010: Nearly six months after a 39-year-old asylum seeker died at a detention centre in Cambridgeshire, it has now surfaced that he was refused medicine shortly before his death.

His death at Oakington immigration detention centre in April had led to protests by other detainees.
An inquest at Huntingdon heard that Eliud Nyenze, detained at Oakington, had asked for paracetamol just before he died in April.
But the inquest was told the refusal of paracetamol would not have made a difference.
The inquest heard medical evidence from Home Office pathologist Nat Carey which suggested a natural cause of death.
The inquest ruled the Kenyan died due to natural causes. It was probably caused by an irregular heartbeat.
Coroner for South and West Cambridgeshire David Morris said there was no "gross failure" by the authorities at Oakington. They, rather, acted in a "timely and appropriate" manner.