Landmark legal ruling recognizes rights of asylum seekers
08 July 2010: In a landmark legal ruling recognising the rights of asylum seekers, a Supreme Court Bench of five Judges has held gay and lesbian asylum seekers should not be expected to "exercise discretion" in their home countries to avoid persecution, while accepting appeals by two gay men from Cameroon and Iran.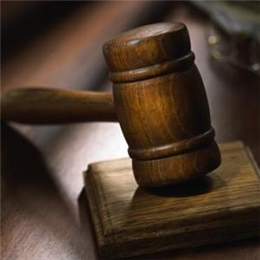 The two had expressed apprehensions regarding persecution, if returned home.
The ruling, overturning a decision which refused asylum and said the men should keep their sexuality secret, came just about two days after the Home Office was blamed for telling gay and lesbian asylum seekers to avoid persecution back home by keeping their sexuality secret.
One of the Judges, Lord Hope held for several years some countries had simply insisted homosexuality did not exist, avoiding in the process the evil of persecution. But anti-gay sentiment had radically worsened in some places, stirred up by rampant homophobic teaching that right-wing evangelical Christian churches indulge in throughout much of sub-Saharan Africa and the ultra-conservative interpretation of Islamic law that prevails in Iran.
The gap was set to increase, and more and more gays and lesbians were likely to have to seek protection here as protection was being denied to them by the state in their home countries.
Also on the court panel, Lord Rodger said what was protected was the applicant's right to live freely and openly as a gay man.
Just as male heterosexuals are free to enjoy themselves playing rugby, drinking beer and talking about girls with their mates, so male homosexuals are to be free to enjoy themselves going to Kylie concerts, drinking exotically coloured cocktails and talking about boys with their straight female mates.
Migrationwatch chairman Sir Andrew Green, on the other hand, warned the order could lead to a potentially massive expansion of asylum claims as it could apply to literally millions of people.
Only recently, the United Nations High Commissioner for Refugees (UNHCR) had asserted the gay or lesbian asylum seekers were regularly told to go home and keep their sexuality secret to avoid repercussions under the "discretion-test" used by immigration officials and courts since 2006.
As such, the UNHCR believed the UK was turning international convention "on its head".
Elaborating, the UNHCR's legal officer in London, Alexandra McDowall, had asserted the "discretion test" introduced an element that shouldn't be there.
It was akin to asking a Jew to hide in the attic to avoid being sent to the concentration camps.