Asylum seekers are not entitled to benefits like council housing

9th February 2011: Give shelter to the homeless asylum seekers — with the motive in mind, the organisers of a new project in Oxford are asking people to take them in.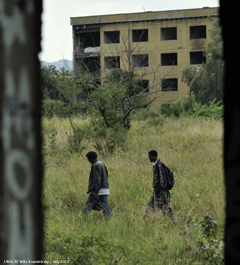 In an attempt to help find homes for approximately 300 asylum seekers in Oxfordshire, the Network of Accommodation for Asylum Seekers — or Namaste — was unveiled last month.
The development is significant as the asylum seekers are not entitled to benefits like council housing. More often than not often their claims take months before it is finally processed.
Otherwise also, it is believed that the current system often leaves the vulnerable people with nowhere to go.
Oxford alone has hundreds of asylum seekers out of their own home for as long as 12 years in a city full of philanthropic people with big houses.
Giving details, support worker Miriam Hadcocks said a huge number of asylum seekers were in need accommodation in Oxfordshire.

As such, they were in the process of urging the families or groups of people with spare space to come forward and offer to home to someone as their guest. There are currently six people who have said they would be interested in the voluntary scheme, but the group is aiming for at least 10.
Hadcocks added there was nothing to worry as everyone would be given training and the asylum seekers would be well-known to them. There would also be very regular reviews.
The charity would also be accepting people only having rooms to offer during term time, or groups offering space for a few weeks at a stretch.
Hadcocks said all people need is a spare room for the guest and an empathy with their situation.