The UK government has so far resettled 10,538 refugees under the Vulnerable Persons Resettlement Scheme (VPRS).
By 2020 the government plans to resettle 20,000 people through the scheme. The VPRS is just one of the routes by which the UK is helping to resettle refugees. In 2017, a total of 6,212 people were resettled in the UK – a 19% increase on 2016 – with 4,832 of these people coming through the VPRS.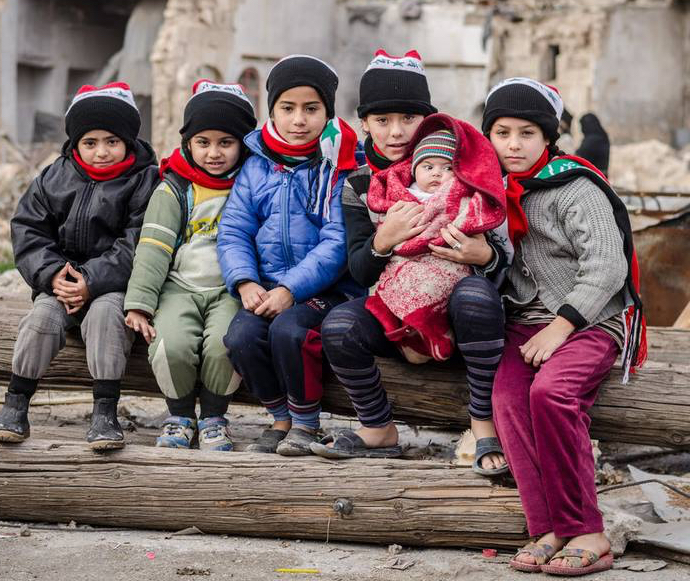 Some 539 people arrived under the Vulnerable Children's Resettlement Scheme (VCRS) which will resettle up to 3,000 at-risk children and their families from the Middle East and North Africa region by 2020.
The latest figures take the total number of children that the UK has provided asylum or an alternative form of protection to since the start of 2010 to 28,000.
RELATED ARTICLE: UNHCR: Given the right environment, refugees bring solutions, not problems
Home Secretary Amber Rudd said: "As a country we can be proud that we are over half way towards honouring our commitment of resettling 20,000 of the most vulnerable refugees who have fled Syria by 2020 so they can rebuild their lives here in safety. Nearly half are children and more people are arriving every month."
She added that the UK was "welcoming and supporting some of the most vulnerable refugees" and thanked all of the local authorities, charities and other organisations that have made it possible.
The VPRS is a joint scheme between the Home Office, the Department for International Development and the Ministry of Housing, Communities and Local Government.
Gonzalo Vargas Llosa, UNHCR's UK Representative said: "The UK has embarked on an impressive upscaling of the VPRS in a short period, setting in place structures to welcome highly vulnerable refugees and allowing them to gradually stand on their own feet again. Collaboration between the central Government, local and devolved authorities and service providers has been commendable. I've been up and down the country meeting refugee families and local communities, and the strong support for this programme and refugee integration generally is something the UK should be proud of."
RELATED ARTICLE: Refugees of all nationalities fleeing conflict in Syria now eligible for resettlement in UK