Regular use of excessive force by police and immigration officials, charity reveals.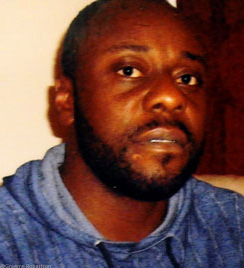 On October 12, Police and the London Ambulance Service were called at 20:25hrs o reports of a man unwell on a British Airways flight preparing for departure from Heathrow Airport to Angola.
Mr. Jimmy Mubenga, 46, an Angolan national, was being deported from the UK under escort by civilian security guards.
He was taken by London Ambulance Service to Hillingdon Hospital where he was pronounced dead shortly after arrival.
On 18th October police investigating the circumstances surrounding Mr. Mubenga's death arrested three men.
In 2008 research by the charity Medical Justice found that guards regularly used excessive force during deportations.
This is only the latest instance of regular use of excessive force by immigration officials during deportation.
Fourteen people (12 men and two women) died since 1991 during forced deportations from European countries, the Institute of Race relations revealed.
The official cause of death in most cases was positional asphyxia or cardiac arrest.
Of the 14 that died, 10 were Africans (of which six were Nigerians).
Related articles:
Demonstration in memory of Jimmy Mubenga on 12 November
Roll call of deaths: 77 asylum seekers and migrants, UK 2006-2010
The Human cost of European deportation: full list of the dead
After Mubenga's death, G4S on way out, Reliance in
Deportee Mubenga's death "extraordinarily regrettable"