British government should issue humanitarian visas to Syrian refugees to enable them reach safety legally, Refugee Council has said.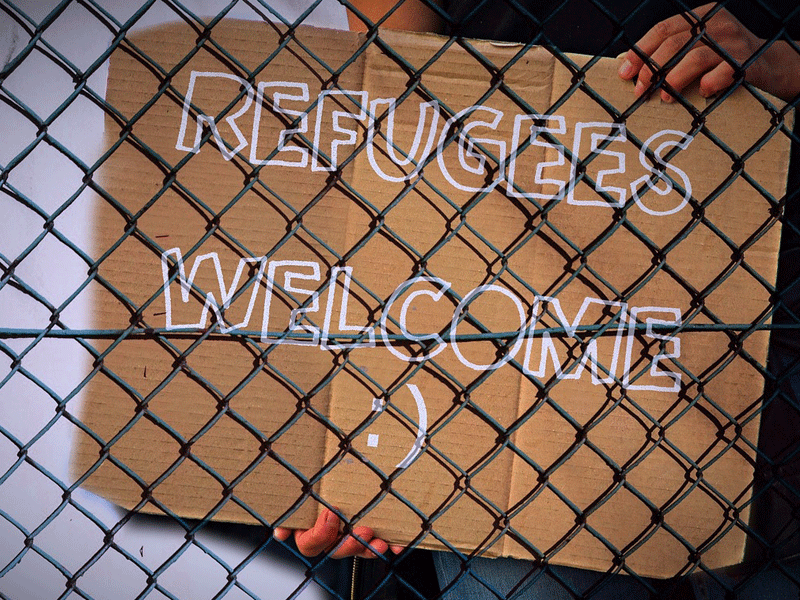 The charity is appealing to the government "to answer the UN's plea and to allow more refugees to travel here safely and legally by issuing humanitarian visas, by allowing more refugees to reunite with their loved ones already in Britain and by resettling more people," said Refugee Council Chief Executive Maurice Wren.
The call comes ahead of a special UN conference on Syrian refugees on 30th March 2016 in Geneva.
At the conference the UN's Refugee Agency (UNHCR) will call for countries to offer safe pathways to refugees fleeing Syria's brutal war.
Refugee Council is urging all to ask their MPs to call on Britain's Minister for Syrian Refugees Richard Harrington to let Syrian refugees fly to safety.
Mr Harrington will be attending the conference on behalf of the British government.
Refugee Council pointed out that refugees fleeing war and persecution have little option for safe, legal international travel.
When war breaks out, said Refugee Council, countries like Britain often close down refugees' legal options by refusing to issue them travel visas. This means they can't get on planes.
Mr Wren said: "It's a moral absurdity that countries like Britain force refugees to navigate a horrendous Hunger Games style deadly obstacle course to reach us in order to access the protection they're legally entitled to.
"This approach is utterly inhumane and completely untenable. But our leaders have other options: we could let refugees fly to safety."
Click here to email your MP now urging him/her to help save lives of Syrian refugees,
ALSO READ:
Amnesty condemns 'abhorrent' EU-Turkey refugee-trading plans
Unicef reveals how border restrictions cause immense suffering to child refugees and migrants