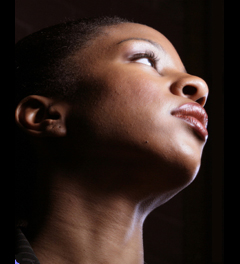 21 February 2011: Denied a stay in the UK as a judge found no evidence of her claims to be a lesbian, Ugandan asylum seeker has filed an appeal on the ground of risk of persecution in her own country following publicity surrounding the case.
Even though the woman, identified as 'BN', is now believed to heterosexual, her lawyers — Cardinal Solicitors— assert previous newspaper reports portraying her as a lesbian could eventually result in discrimination and abuse on her return to Uganda.
BN arrived in Britain way back in 2002. She was due to be deported the previous month after the judge found no evidence she shared a six-year relationship with another woman, as claimed.
Cardinal Solicitors secured an injunction, just as she was about to leave the country on a flight from London Heathrow Airport last month.
The Sunday Telegraph reported the judicial review document by BN's lawyers says the credibility of the applicant's sexuality is entirely irrelevant to the risk. The applicant will face the risk from a widespread national public perception of the applicant being homosexual.
Gay sex is illegal in Uganda. It carries a punishment of nothing less than 14 years in prison. Uganda's anti-gay sentiment was underscored last year by the publication of photos and addresses of 100 gay men in the country's newspaper Rolling Stone, including gay rights activist David Kato, murdered last month.