Welcome them. Tourism employs 10 % of national workforce
13th August 2010: Next time you see a British passing racist comments, stop and tell him that overseas visitors bring huge benefits to the UK.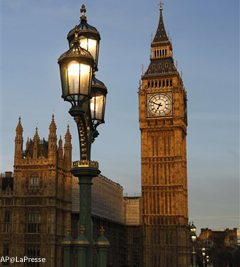 Tourism contributes £115bn to the economy every year, and employs nearly 10 per cent of national workforce.
Tapped further, it can bring even more benefits. Prime Minister David Cameron says they are just not working hard enough to celebrate the country and sell it abroad. Huge opportunities are being missed."
No more racism fellows, because one of the keys to a successful tourist industry is welcoming the visitors. It's essential as immigration controls are making holiday-makers and short-term visitors believe the UK doesn't want them.
In fact, a big drop in people coming to visit Britain has been registered ever since the previous government started introducing much tougher visa controls.
A quarter of a million fewer travellers came to spend time and cash in the UK compared to the numbers two years earlier.
Statistically speaking, the number of visitor visas has fallen from 1.92m in 2006-07 to 1.67m in 2008-09.
As of now, visitors from six countries currently require a visa to enter the UK for under six months visit. These are China, India, UAE, Thailand, Russia and South Africa.
A research by VisitBritain suggests 39 per cent of online respondents from China, Russia, and India perceive some difficulty in getting a visitor's visa to Britain.
The survey also suggests 49 per cent people are far more likely to agree than disagree (16 per cent) that getting a visitor's visa to Britain is expensive. Another 42 per cent agree the cost and trouble of getting a British visa means they are more likely to holiday elsewhere.
Currently, the cost of a tourist visa to the UK has gone up to £68. It is considerably more expensive than the £45 for visa to all the EU countries in the Schengen group.