`Blacks reduced to third class citizens in first world economy'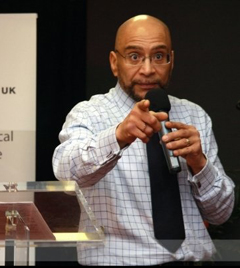 01 July 2010: Black people in the UK are facing an "unremitting wall of racism when seeking employment in the top professions," Lee Jasper, former Policy Director for the Mayor of London and Race Adviser to previous Home Secretaries has said.
Reacting to the report "Aspiration and Frustration" by Race for Opportunity which revealed that disturbing racism is still prevalent in the workplace, Jasper accused the private sector of continuing to abuse the economic and human rights of black people in Britain unrestrained by the Government.
He observed that because of the financial crisis, more than half of black community members are unemployed. Mr. Jasper criticized the previous Government's approach to solving the problem of unemployment saying it preferred "to respond to private sector racism with 'a light regulatory touch' which amounted to an appeal for businesses to do the right thing."
Such an approach, Jasper said, failed to avert the UK banking crisis and to deliver equality in the labour market. "We suffer a huge ethnic penalty pay gap as well as massive unemployment rates. It amounts to relegating Black British citizens to the status of third class citizens in a first world economy," he said.
Race for Opportunity has "produced a report that will require the new Government to decide what if any action it will take to ensure that the current round of public sector cuts does not disproportionately impact black communities. I don't hold out much hope and I fear that the already weak and impoverished community will not be able to withstand a three to five year period of increased unemployment," Jasper said.