82 incidents of racism reported in academic year 2008-09

01 March 2011: Racist bullying in Blackpool schools is on a rise.
Nothing less than 82 incidents of racism were reported in academic year 2008-09, according to the latest figures released by civil liberties group the `Manifesto Club'.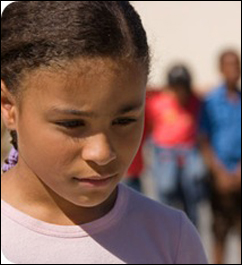 The figures available from spring and autumn in the 2009-10 academic year reveal 66 incidents were recorded halfway through the year. As many as 46 were reported in primary schools; and 20 were reported in secondary schools, the figures reveal.
Reacting to the shock figures, chairman of Blackpool Central Mosque on Revoe Street,
Dr Ifty Khan said the solution to the problem was in educating pupils in ethnic cultures.
He asserted this was something, which needed to be rooted out and it was a shame it went on at a young age.
Offering a solution, Education portfolio holder for Blackpool Council Coun Peter Collins said reporting a case of bullying straight away was paramount to getting the situation dealt with.
He said all incidents of bullying in whatever form could not be condoned in schools. The teachers and staff were taking all measures to look out for bullying, and take it very seriously.
Coun Collins claimed reporting bullying worked, but emphasis needs to be put on children not comfortable reporting classmates.
He added everything they can possibly do to help children was being done and they were there to support them. But he thought there were quite a few incidents where children do not report incidents.