British Transport Police on the lookout

31st March 2011: For driving home the anti-racist message, the British Transport Police is in search of a group of men accused of reciting racist slurs onboard a train on Saturday 5 March.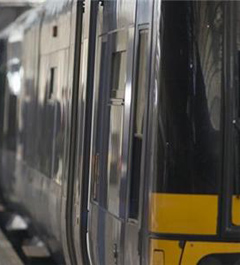 The incident occurred on the 11.08am Leeds to Manchester Victoria service, after around 50 men boarded the service at Halifax. It is believed the men were travelling to Rochdale for the EDL demonstration that day.
According to Detective Constable Jason Ridgway of BTP's Criminal Investigation Department the group chanted racist slurs and used inappropriate remarks, while violently punching and banging on the train's interior. In the process, they caused needless apprehensions among the passengers and staff onboard.
Dubbing the behaviour as was outrageous, Ridgway said such actions have no place on the railway, even in the wider community, particularly when families are travelling between cities.
Claiming racism and Islamophobia in the community and on the rail network was totally unacceptable, he said everyone has the right to travel without apprehension of abuse or threatening behaviour.
He added their stance became firmer still when that behaviour was further exacerbated by racist undertones.

BTP and the wider rail industry will not tolerate any form of racism on the rail network and we will do everything in our power to take action against those responsible, he insisted.