Key initiatives include developing online network, sending out quarterly bulletin
24th June 2011: The Union for Life (Unite) has come out with Black Women's Network for looking into workplace discrimination faced by black women.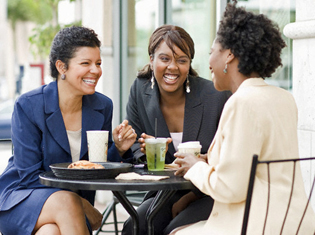 Unite is Britain's biggest union with 1.5 million members in every type of workplace. It launched its Black Women's Network to probe the problems of bias in recruitment, pay, progression and 'family friendly' policies, as well as the harassment that black women face in the UK's workplaces.
Unite national officer for equalities Collette Cork-Hurst said: "Unite is launching its Black Women's Network during the union's National Women's Week.

"We want to ensure that black women's views can be fed into the work of our union, particularly into our women's and black, Asian and ethnic minority agendas. The aim is to increase the involvement and participation of Unite black women in our union and to take action in addressing specific issues for black women workers.

"Key initiatives will include developing an online network, sending out a quarterly bulletin to network members and producing a publication on black women in Unite.
"Black women workers continue to face discrimination in the workplace due to race and gender.
"Unite wants to make sure that black women's voices are heard and listened to. By setting up this network, we will increase our ability to meet the needs of black women as part of our bargaining agenda and campaign priorities."
Monica Taylor, the first black woman on the Unite Executive Council, said: "This is a great initiative, as it is important for all of us to network and support each other not just for economic prosperity but also for social justice."