Some 3.7 million legal migrants have entered this country since 1997
31st January 2011: The British National Party may have tried to paint a not-so-rosy picture of the immigration trends in the UK. But its assertions bring out interesting facts on the immigration scenario.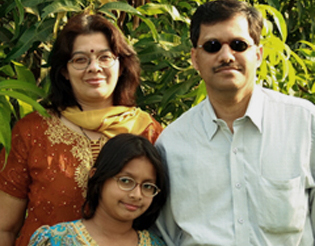 Reacting to a study indicating Birmingham is set to become minority white city, even if further immigration levels are reduced to zero, the BNP asserted the party has long argued that given current demographic trends, the indigenous British people will become an ethnic minority in well within 60 years — and most likely sooner.
The signs it refers to are, however, indicative of how the immigrants have integrated themselves in the social fiber of the UK.
The BNP says: Over the next 25 years, immigration will account for 40 per cent of all new households set up in this country; some 3.7 million legal migrants have entered this country since 1997 – and 2.5 million are from outside the European Union; and at least 20 per cent of the currently resident population were either born overseas or are descendants of foreign-born parents.
The vast majority of these foreign-born residents are of Third World extraction.
According to figures released by the Office for National Statistics, at least 11 per cent of all people living in Britain today were born overseas. This figure does not include their second or third generation children.

The BNP goes on to say: At least 84 per cent — and likely more — of all current UK citizenship applications are from the Third World; 14 per cent of all primary school children do not have English as a mother tongue; at least 316 primary schools in England have a large majority of children whose first language is not English; and non-indigenous births will soon account for more than half of all the babies born in Britain.
Referring to its own policy, the BNP says: Deport all the two million plus who are here illegally; deport all those who commit crimes and whose original nationality was not British; review all recent grants of residence or citizenship to ensure they are still appropriate; offer generous grants to those of foreign descent resident here who wish to leave permanently; stop all new immigration except for exceptional cases; and reject all asylum seekers who passed safe countries on their way to Britain.