Majority of immigrants from India, Pakistan and China
29th September 2011: The UK Department for Communities and Local Government has released a research report suggesting public policy has driven a growth in immigration to the UK, not the economy.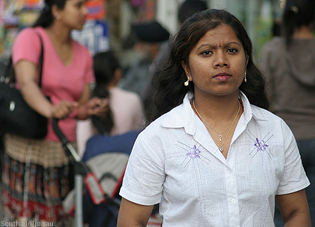 The report, authored by James Mitchell and Rebecca Riley of the National Institute of Economic and Social Research (NIESR), has established that the UK and global economic situation has not been the key factor in attracting migrants to the country or an increase in immigration levels.
The vast majority of new migrants to the UK were found to be from Asia – particularly India, Pakistan and China – and the 'A8' nations that joined the European Union in 2004 or after.
While the process of EU swelling is an example of structural change that accounts for increasing immigration, the report also clearly specify that government policy has played a role.
As per the report in UK Visa Bureau the boost in immigration was not driven mainly by the economic performance of the UK or other countries.
Rather, the study proposes, that about three quarters of this growth is associated with structural change, which may be the result of changes in UK immigration policy and immigration policy in other migrant host countries.
The second most important driver in the rise in net immigration was found to be friends and family effects. In other words, personal ties are a key determinant in seeking a UK Visa.
The release of the report follows comments made earlier this week by the UK Opposition Leader Ed Miliband and other leading Labour figures at the party conference in Liverpool.
Miliband said the previous Labour government, in which he was a minister, "got it wrong" on immigration, particularly in regard to immigration policy on Eastern European entrants.