Their employment rate is 52%, compared with 72 % for working population as whole


24th June 2011: Discrimination at workplace against ethnic minority women continues.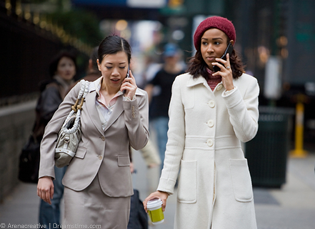 The latest Labour Force Survey statistics, as quoted by The Union for Life (Unite), suggests the employment rate of ethnic minority women is 52 per cent compared with 72 per cent for the working population as a whole.
The Labour Force Survey was for fourth quarter of the 2010. The ethnic minority working age employment rate is 60.9 per cent, compared to 72.2 per cent for all people of working age. The employment gap is 11.7 percentage points.
Unite says for ethnic minorities the employment rate is 69.4 per cent for men and 52.4 per cent for women.
The unemployment rate is 13.0 per cent. This compares to 8.0 per cent overall.
The unemployment rates are high, both for ethnic minority men — 12.4 per cent; and women — 13.9 per cent.
Three in 10, or 29.9 per cent, ethnic minorities of working age are economically inactive. This compares to 21.1 per cent overall.
The ethnic minority women's economic inactivity rate is particularly high, at 39.2 per cent.
For women, 26 per cent of the overall UK working age population are in part-time work and 37 per cent are in full-time work. Both of these figures are much lower for ethnic minority women, at 17 per cent and 30 per cent respectively
For women the proportions in temporary jobs are the same as for men: 4 per cent overall and 5 per cent for ethnic minorities. While women overall are as likely as men to be in permanent jobs, at 59 per cent, the equivalent for women from ethnic minorities is only 43 per cent.
For women the employment gap is 14.4 percentage points; and has decreased from 18.5 percentage points in 2001.
For women the progression gap is 4.2 percentage points. This too has increased from 2.5 percentage points in 2001, though most of the increase was in the early part of the decade.

Unite asserts: "Whilst the gap is smaller for women than for men when measured this way, if we compare ethnic minority women with men overall, we see a 12.6 percentage point gap".