Chapter 2d of the guide: 'Living and Working in the UK for A2 nationals'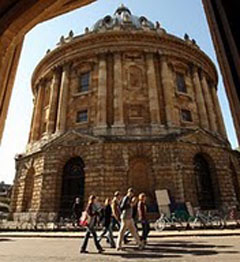 As an A2 national, if you are a Bulgarian or Romanian citizen and want to work in the UK, you will need to obtain permission to work before starting any employment, unless you are exempt from the requirement to do so.

If you are a student in the United Kingdom, you are allowed to work:

• up to 20 hours a week during term time and

• full-time work during vacation periods from your course.

• more than 20 hours a week during term time, if you are on a course of vocational training and a work placement is considered to be a necessary part of the course.
If you wish to work, you must first obtain a 'yellow' registration certificate confirming that you are an EEA national exercising your Treaty right as a student.
To qualify for a registration certificate as a student you will need to prove that:

• you are enrolled at an approved college on the Register of Education Providers maintained by the Department for Education and Skills.

• you have sufficient resources (belonging to yourself or to a sponsor) not to become a burden on the UK's social assistance system during your time as a student.
The register of Education and Training Providers can be found on the UKBA website: download here.
TO APPLY FOR A REGISTRATION CERTIFICATE
To apply, you will need to fill in Form BR1 (Registration Certificate), which you can download here.
If you have family members and they are nationals of a member state of the EEA, you may include them in your application.
You can apply at any time, but the document will not be issued until you have begun your course of study or your work placement has been arranged and verified by the UK Border Agency.
The UKBA cannot provide written confirmation that your application has been received. It is best for you to send your documents by recorded or special delivery and to use the 'track and trace' facility on the Royal Mail website.
If you wish to exercise your Treaty right as a student and do not intend to work you are not required to apply for a registration certificate.
* If you are a student and wish to work for more than 20 hours a week during term time (other than as part of vocational training), you will need to obtain an Accession worker card for this purpose.
Read the other chapters:
Chapter 1: Right of Residence in the UK
Chapter 2a: Coming to work in the UK

Chapter 2b: Highly skilled Individuals
Chapter 2c: Self-employed: rules to work in the UK

Disclaimer: The above article is meant to be relied upon as an informative article and in no way constitutes legal advice. Information is offered for general information purposes only, based on the current law when the information was first displayed on this website.







 You should always seek advice from an appropriately qualified solicitor on any specific legal enquiry.