25 November 2010. It is difficult to give an accurate figure on how many overstayers there are in the UK, but it would be sensible to suggest a figure in excess of 1 million overstayers.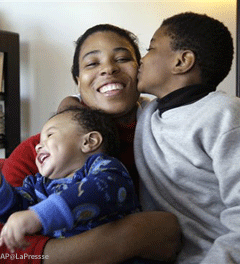 An "overstayer" can be defined as a person who remains illegally in a country after the period of authorised leave (visa) has expired.
An "illegal entrant" in the UK can be defined as a person who unlawfully enters or seeks to enter the UK in breach of the immigration laws or seeks to enter the UK by means which include deception by another person.
The reasons for people choosing to remain in the UK even after their leave has expired are many: there are those who have overstayed their visas and do not want to or cannot return to their home country to apply for entry clearance at the British Embassy in order to return to the UK.; others wish to be in the UK for a better standard of living, or because they have established a private or family life in the UK and have ties in the UK which makes it undesirable for them to return home.
Such individuals can apply for Discretionary Leave to remain in the UK.
A discretionary leave application is just that: a person asks the Secretary of State to exercise her discretion in their favour so that they may remain in the UK.
Discretionary Leave is granted outside of the Immigration Rules and often includes claims made on a human rights basis, but it can also be granted in cases where a human rights claim fails.
Article 8 of the Human Rights Act 1998
One of the most common grounds argued by a person is his or her rights under Article 8 of the Human Rights Act 1998 which provides that authorities must have respect for an individual's private and family life.
A public authority cannot intervene in an individual's private or family life except in the interests of national security, public safety or the economic well-being of the country. Therefore, people who are in the UK who have overstayed their visas and have formed a relationship with a British citizen or somebody who has a permanent legal status and even perhaps had children with them, are considered to have ultimately established what can be argued a family life in the UK. Such persons can successfully make an application for legal residence in the UK.
Making an application for Discretionary Leave
If you feel your case has human rights grounds and want to look into the possibility of making a Discretionary Leave application, you should look into obtaining thorough legal advice from an accredited Immigration Solicitor.
It should be noted that if an application for discretionary leave is made after a visa has expired or at a time when the applicant had no legal status to remain in the UK, then they will not be given a right of appeal in the event that the Home Office refuse their case; therefore it is best to apply for discretionary leave whilst you still have a valid visa.
The Home Office have recently shown great efficiency in deciding Discretionary Leave applications. It currently takes between 2-6 months to receive a decision.
The relevant application form is FLR(O), which you can download here.
How to successfully apply for Discretionary Leave
A good discretionary leave application will seek to argue a person's circumstances and backgrounds such as their:
• age;
• length of residence in the UK;
• strength of connections within the UK;
• personal history including character, conduct and employment record;
• domestic circumstances;
• previous criminal record and nature of any offence for which a person has been convicted;
• compassionate circumstances; and
• any representations received on the person's behalf.
An application for Discretionary Leave will be strengthened by one thing alone: evidence.
Evidence includes letters of support from friends and family (this is particularly important where a claim under article 8 of the Human Rights Act is being made) as well as the support of your local M.P.
Where the person is married, they should include their marriage certificate, children's birth certificates, children's school records over the years, and photographs of themselves with friends and family over the years.
It is important to show that the person has integrated his or herself in British society. For example, they may have benefited from further education and obtained educational qualifications or they may have been working and have made tax contributions.
It is also vital to set out a detailed case explaining the background of the case and in particular any compelling, exceptional or compassionate circumstances that may warrant a person being granted leave to remain in the UK: for example serious medical problems where the person's life will be at peril if returned home because only the UK can offer suitable medical treatment.
The length of the person's residence in the UK is very important. The longer the person has been the UK, it infers the more ties they have to the country. Under the Immigration rules, there is a legal right for persons who have been here 14 years or more to make an application for indefinite leave to remain in the UK.
Case Examples
Case 1
Gladys is a Ghanaian national. She came to the UK on a visitor's visa in 2004 but did not return to Ghana when her visa expired. She instead remained in the UK and formed a relationship with a British citizen and they have been engaged for the past 2 years. Gladys helps to look after her partner's mother Mary, who is disabled and requires day-to-day help; all three live together in a house owned by Mary. Gladys recently found out that she is four months pregnant. Gladys makes an application to the Home Office for discretionary leave to remain in the UK on the basis of having established a private and family life in the UK and as she is due to give birth to a British child. The Home Office consider Gladys's case and decide that they do not want to grant her discretionary leave, but rather decide to grant her indefinite leave to remain as she has established a strong family and private life in the UK and her legal status needs to reflect this.
Case 2
An Iranian lady by the name of Yasmin enters the UK on a two-year spouse probationary visa as she recently married a British citizen. Unfortunately, the marriage breaks down only after a few months and after the birth of their first child. The child obtains British nationality by virtue of her father being a British citizen. The Iranian mother seeks to make an application to remain in the UK permanently on the basis of her child being British and as she has nothing to return to in Iran and wishes to form a life in the UK. An application is submitted to the Home Office requesting that Yasmin be permitted to vary her leave from a spouse visa to Discretionary Leave on the basis that the father of her British baby daughter wishes to be part of his daughter's life despite him no longer being with her mother, and this constitutes an article 8 claim. The Home Office grant Yasmin Discretionary Leave to Remain in the UK for 3 years, which is subject to renewal at the end of the three years.
Case 3
Femi is from Nigeria. He came to the UK when he was 15 years of age to study in the UK and has held a student visa throughout the past 10 years. However, on two separate occasions, Femi was late in applying for a student visa and there has been a gap of a few days in between his visa expiring and him being granted a new student visa. Femi cannot therefore apply for indefinite leave to remain in the UK on the basis of 10 years continuous lawful residence because of the small number of breaks in his visa. Femi therefore applies for indefinite leave to remain in the UK under article 8 of the Human Rights Act 1998 and argues that two of his sisters live in the UK and are British citizens and that he has been with his British girlfriend for the past 3 years and that they wish to marry. Femi is granted discretionary leave to remain in the UK under article 8 of the Human Rights Act.
* Please note that the above article does not relate to nationals of the European Union.
by Raheela Hussain,
Principal Solicitor
Greenfields Solicitors
www.greenfieldssolicitors.com
November 2010
edited by Federica Gaida
Disclaimer: The above article is meant to be relied upon as an informative article and in no way constitutes legal advice. Information is offered for general information purposes only, based on the current law when the information was first published.

You should always seek advice from an appropriately qualified solicitor on any specific legal enquiry. For legal advice regarding your case, please contact Greenfields Solicitors for a Consultation with a Solicitor:
Tel. +44 (0)20 8884 1166
E-mail [email protected]
For questions regarding the subject covered in this guide, please visit
migreat.com
.