National Insurance contributions give you the right to social security benefits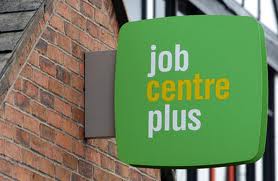 Updated 20 June 2011. You pay National Insurance contributions (NICs) to build up your entitlement to certain social security benefits, including the State Pension.
The type and level of NIC you pay depends on how much you earn and whether you're employed or self employed. You stop paying NICs when you reach State Pension age.
Who pays National Insurance?
You pay NICs if you are an employee or self-employed and you are aged 16 and over, providing your earnings are more than a certain level. You stop paying NICs at State Retirement age. This is currently 65 for men and 60 for women but will gradually increase to 65 for women over the period 2010 to 2020.
Your National Insurance number
Your National Insurance number (NI number) is your own personal account number. You keep the same one all your life and only you can use it. The number ensures that the National Insurance contributions and the tax you pay are properly recorded on your account. It also acts as a reference number for the whole social security system.
Receiving a National Insurance number automatically
You'll be registered automatically and sent an NI number just before your 16th birthday if:
• you live in Great Britain
• your parents or guardians are getting Child Benefit for you
How to get an NI number
If you don't already have a NI number you must apply for one:
• as soon as you start work
• as soon as you or your partner claims benefit
To be able to apply you must be:
• over 16 years of age
• resident in Great Britain (England, Wales or Scotland)
You can also apply for an NI number if:
• you're starting work
• you're setting up as self-employed
• you're looking for work
• you want to make voluntary NI contributions and would benefit from paying them
To apply for a NI number you will need to telephone the Jobcentre plus NI allocation service helpline on 0845 600 0643. They will make sure you need a number and arrange for you to undertake an evidence of identity interview.
'Evidence of identity' interview
At the Jobcentre, you will be interviewed one-to-one (unless, for example, you need an interpreter). During the interview, you will have to produce:
• Proof of identity (birth certificate, valid passport, valid ID card, Home Office documents, work permit, life or marriage or adoption certificates, civil partnership certificate)
• Proof of address (tenancy or mortgage agreement, council tax, utility bills in your name)
• Proof of work (letter or contract of employment, statement that you are looking for work, documents attesting you are a Limited Company director, letter for HMRC abour your self-employment, letter from accountant)
The interviewer will ask you questions about your background and circumstances. The interviewer may also ask you to fill in an application form.
To prove your identity, you should take as many papers as possible to the interview. If you do not, it could affect your application.
If you haven't got any official documents you still have to go to the interview. You might be able to prove your identity with the information you give at the interview.
National Insurance Rates
The following amounts apply for the 2011-2012 tax year:
If you're employed:
• PRIMARY THRESHOLD: if you earn above £139 and up to £770 per week ('upper accrual point') you pay 12% of this amount as 'Class 1' NICs
• if you earn more than that, in addition you must also pay 2% of earnings above £770 a week as Class 1 NICs
• you will pay a lower amount as an employee if you are a member of your employer's contracted out pension scheme
Check current NIC rates on HMRC website

If you're self-employed:

• you pay 'Class 2' NICs at a flat rate weekly amount of £2.50
• you also pay 'Class 4' NICs as a percentage of your taxable profits – you pay 9% on annual taxable profits between £5,435 and £40,040 and 2% on any taxable profit over that amount
SMALL EARNINGS EXCEPTION: if your earnings in the 2011-2012 tax year are expected to be less than £5,315 then you may be entitled to the Small Earnings Exception (SEE), meaning you don't have to pay any Class 2 NICs.
Check current NIC rates on HMRC website.
Benefits that depend on NIC contributions
Your entitlement to the following benefits and/or the amount you can get will depend on your (or in some cases your spouse or civil partner's) NIC contributions:
• Contribution based Jobseeker's Allowance (Class 1 NICs only)
• Incapacity Benefit (if you can't work for long periods due to illness or injury)
• State Pension
• additional State Pension (Class 1 NICs only)
• Widowed Parents' Allowance
• Bereavement Allowance
• Bereavement Payment
If you've lost or can't remember your NI number
If you think you already have a number but can't remember it, you might be able to find it on official paperwork you've got at home, like:
• your end of year statement of tax (P60)
• a payslip
• a copy of your annual tax return
• other official correspondence
Your NI number never changes even if you go abroad, marry, register as a civil partner, change your name, etc.
If you still can't find your number, contact your local Jobcentre Plus, social security office or HM Revenue & Customs (HMRC) NI Contributions Office and they'll tell you what to do.
If you've lost your NI number card
If you've lost your NI number card you should tell your local Jobcentre Plus or social security office. If you want a replacement card you'll need to fill in an application form. Remember you're only allowed one replacement card.
Source: Directgov, Jobcentre plus
RELATED ARTICLES:
Romanians are refused national insurance numbers. And forced to work illegally.
Self-employed: rules to work in the UK for Bulgarians and Romanians
Ghid pentru obţinerea Numărului de Asigurare Naţională
National Insurance Contributions: a guide for 2011/2012
A guide to being self employed – tax and benefits
For questions regarding the subject covered in this guide, please visit migreat.com.