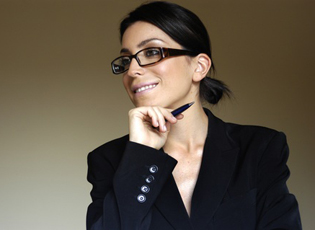 This guide looks at one of the first and foremost concerns facing anyone wishing to initiate legal action against another person or institution – how do they pay for it? We will explain the six main ways in which legal action can be funded.
The legal system of England and Wales has long allowed for the possibility of commencing legal action without paying any costs, since the 'Access to Justice Act 1999' extended the reach of 'conditional fee agreements'. These have become known in popular language as 'no win no fee', as quite literally if you do not win, then you have nothing to pay (provided you have complied with the terms of the agreement).
Conditional Fee Agreements are probably the most complex of the six funding methods, yet undeniably the most attractive to most people. We will therefore cover the other five in passing before getting to grips with Conditional Free Agreements (CFA's). Please note, CFAs are only available in litigation – where you are suing people in the courts. For many areas, such as probate mentioned above, CFAs are not available.
Whichever funding method you choose, the general principle in legal disputes is that the loser pays the winner's costs. Therefore if you win, then your opponent has a double bill – both your compensation and your legal expenses.
1) Fee paying (private)
This means you pay upfront for your solicitor's costs. If you win, you can claim these back, but if you lose then you also have to pay your opponent's costs. Not surprisingly this is the least popular method of funding legal action. However, it is often the only option where CFAs are not available.
Unfortunately it is also sometimes the only option. As we will see in a few paragraphs, the CFA route, whilst being the most attractive for consumers like you, carries the most risk for solicitors as they will be out of pocket if they lose the case. Lawyers will therefore carry out a 'risk analysis' of your case before offering to take it on a CFA basis. They look at the circumstances of the claim, the likelihood of winning, an estimate of costs and also how likely it is they will be able to recover both their costs and a 'success fee' from the other side. If the resulting risk is too high, then unfortunately they will inform you they can only take the case on fee-paying basis. This should not be taken personally – it is no more than their professional assessment of these various factors.
2) Legal expenses (also known as 'Before The Event') insurance
Many insurance policies, including motor, home and credit cards provide legal expense cover. This is often limited to specific types of claim, but if you are covered then you should use this as it is already paid for, but be aware – you do not have to use the lawyers they appoint. European law clearly states that you have the right to choose your own lawyer.
3) Union membership
If you are a fee-paying member of a union then it will often provide free legal advice, and may fund your claim. Trade unions usually have pre-selected legal partners and insist on using these to action the claim. Again you do not have to use the lawyers they appoint. European law clearly states that you have the right to choose your own lawyer.
4) Legal Aid
Legal Aid is where your costs are paid by the government through the Legal Services Commission. You have to meet certain income criteria and it is not available for personal injury claims (other than clinical negligence). Also, many solicitors do not accept legal aid work. 5) Contingency fee
This is where your solicitor agrees to not charge you an upfront fee, but instead takes a share of your compensation award, if you win. The maximum they can charge you is 35% of your award.
Contingency fees are common in employment disputes. They are currently not possible in personal injury claims although the government is pushing through changes to allow this – these are significant changes to the legal system and we will keep you informed of developments.
6) Conditional Fee Agreement (CFA)
A press release by the Lord Chancellor at the time of the 'Access to Justice Act 1999' said that conditional fee arrangements would extend access to justice by ensuring that the costs of legal proceedings fall on those who cause the need for litigation and by ensuring that the value of any award by the court is preserved for the person it is awarded to (by preventing solicitors from taking a share).
In summary, a CFA usually goes like this:

• The solicitor does not charge you for their time. They pay for costs arising from running your case out of their own funds, looking to claim these back from your opponent should they win.

• The solicitor takes out legal expenses insurance on your behalf, known as 'After The Event' or ATE insurance. This pays for your opponent's legal costs and your own disbursements in the event that you lose your case.

• If you win, then your solicitor will recover from your opponent three different charges:

– Your compensation – which you should keep 100% of
– The expenses they have incurred in running the case including the cost of the ATE insurance, and a fee for their time
– A 'success fee', expressed as a percentage of the time charge ('normal costs'), and never more than 100%
The 'success fee' is a very interesting concept – not least because the government announced on 29th March that it would be seeking to abolish them (this is a massive topic of debate and one we will cover again). However it will remain in force for a while yet – probably at least a year – so it is still worth understanding what it means. Essentially success fees recognise that solicitors will win some cases and lose others. Success fees on the cases that they win allow them to cover the losses they make on the other cases. Technically, the person making the claim is responsible for paying the success fee, however it is usually recovered from the losing party.
Indeed, usually the other party will make an offer to settle the case before it reaches court. The success fee will then be less than 100%. Most success fees are pre-set by the court rules depending on the type of claim being made.
With regards to the basic costs of running your case, if you win, they are usually paid by the other side, however, if the other side thinks they are too high, the court can decide that they do not have to pay the full amount. If this happens, you might have to pay the difference out of your compensation.
Sometimes, a solicitor may agree only to charge you whatever you are able to get back from the other side. If this is the case, it must be written in the CFA.
Depending on the circumstances, and the agreement you have with your solicitor, you might also have costs to pay if:

• your solicitor advises you to drop your case and you choose not to
• you refuse to settle out of court when your solicitor advises you to
• you agree to settle out of court against the advice of your solicitor
• you refuse to co-operate with your solicitor in some other way
• the other side is ordered to pay costs but can't afford to.
It can be very daunting to see in the CFA you are being asked to sign, numerous examples of situations such as the above where you may be liable for costs. However if you are engaging a solicitor on a CFA basis, you should be aware that until they receive the signed CFA document from you, they will not start any work on your behalf.
In reality as long as you always heed the advice of your solicitor, then it is highly unlikely you will have to pay any costs – it is technically possible but very few solicitors will want to earn a reputation for charging their clients unfairly under a CFA.

Disclaimer: The above article is meant to be relied upon as an informative article and in no way constitutes legal advice. Information is offered for general information purposes only, based on the current law when the information was first displayed on this website.
You should always seek advice from an appropriately qualified solicitor on any specific legal enquiry. For legal advice regarding your case, please contact Hamilton Brady for a Consultation with a Solicitor on 0844 873 608.