Should you top up your NICs?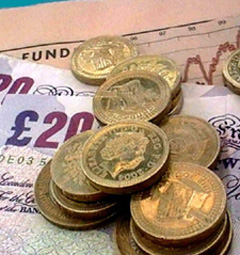 11 May 2011.
Whatever the plans for your future, whether or not you plan to stay in the UK forever or eventually go back to your home country, once you have obtained the right to work in the UK, whatever your background, and you are able to find employment, you will begin paying taxes and National Insurance contributions via your paycheck.
If you earn a self-employed income, you will need to pay contributions on the profit you make on your work.
It is important that you pay your contributions: although you will have to contribute money each month, you are ultimately building up entitlement to certain social security benefits, including the State Pension.

Read this guide in Romanian: "Contribuţiile la Asigurările Naţionale: ghid pentru 2011-2012"

Benefits that depend on NIC contributions
Your entitlement to the following benefits and/or the amount you can get will depend on your (or in some cases your spouse or civil partner's) NIC contributions:

• the basic State Pension
• the additional State Pension, sometimes called the State Second Pension
• Jobseeker's Allowance – the 'contribution-based' element
• Employment and Support Allowance – the 'contribution-based' element
• Maternity Allowance
• bereavement benefits – Bereavement Allowance, Bereavement Payment and Widowed Parent's Allowance
• Incapacity Benefit
Who pays National Insurance Contributions?
You pay NICs if you are an employee or self-employed and you are aged 16 and over, providing your earnings are more than a certain level.
You stop paying NICs at State Pension age. This is currently 65 for men born before 6 April 1959 and 60 for women born before 6 April 1950. But it will gradually increase to 65 for women between 2010 and 2020.
If you work as an employee you pay any Income Tax and Class 1 National Insurance contributions due through PAYE (Pay As You Earn). Your employer deducts these from your pay before you get it. You stop paying National Insurance contributions as soon as you reach State Pension age.
If you are self-employed, depending on how much you earn from self-employment you may have to pay Class 2 and Class 4 National Insurance contributions.You stop paying Class 2 contributions as soon as you reach State Pension age and Class 4 contributions from the start of the tax year after the one in which you reach State Pension age.
You have to fill in a Self Assessment tax return each year so that HM Revenue & Customs (HMRC) can work out how much tax and Class 4 National Insurance is due.
Some people also pay voluntary National Insurance contributions. For example, you might choose to pay them if you:

• aren't working and are not claiming state benefits
• haven't paid enough National Insurance contributions in a year to count for the State Pension or other long term state benefits
• live abroad and want to maintain your state benefits entitlement
National Insurance Rates
The following amounts apply for the 2011-2012 tax year:


If you're employed:

• PRIMARY THRESHOLD: if you earn above £139 and up to £770 per week ('upper accrual point') you pay 12% of this amount as 'Class 1' NICs
• if you earn more than that, in addition you must also pay 2% of earnings above £770 a week as Class 1 NICs
• you will pay a lower amount as an employee if you are a member of your employer's contracted out pension scheme
Check current NIC rates on HMRC website: http://www.hmrc.gov.uk/rates/nic.htm

If you're self-employed:

• you pay 'Class 2' NICs at a flat rate weekly amount of £2.50

• you also pay 'Class 4' NICs as a percentage of your taxable profits – you pay 9% on annual taxable profits between £5,435 and £40,040 and 2% on any taxable profit over that amount

• SMALL EARNINGS EXCEPTION: if your earnings in the 2011-2012 tax year are expected to be less than £5,315 then you may be entitled to the Small Earnings Exception (SEE), meaning you don't have to pay any Class 2 NICs.
Check current NIC rates on HMRC website: http://www.hmrc.gov.uk/rates/nic.htm

How to make National Insurance count for pension
The Basic State Pension for 2011–2012 is £102.15 per week.
You can get a basic State Pension by building up enough qualifying years before State Pension age.
A qualifying year is a tax year where one of the following applies:

• you have sufficient income to pay NICs

• you are treated as having paid NICs

• you are credited with enough NICs
In 2011-12, you need to have £5,304 or more of such earnings if you are an employee or £5,315 or more if you are self-employed.
The number of qualifying years you need to build up to qualify for the full basic state pension depends when you'll start to claim it.

• If you retire after 6th April 2010, you'll only need 30 years of National Insurance contributions – both men and women – to be entitled to the full state pension.

• If you reached state pension age before 6th April 2010, then the number of qualifying years you would need would, in most cases, be 44 years for a man or 39 years for a woman.
If you fail to accrue the full number of qualifying years you need, you will not receive the full basic state pension but a proportion based on your National Insurance contributions.
For example, if you've made 20 years contributions you'll be paid 20/30 of the basic pension.

Voluntary contributions
Fail to pay enough National Insurance over the course of a tax year to count for the State Pension or other long term state benefits you'll receive a letter asking telling you there is a gap in your record.
The letter isn't a demand – but it will tell you how much you can pay if you want to fill the gaps and how you can pay if you opt to do so.
This usually means sending a cheque to HMRC with the promise of a better return on your state pension in years to come, but is it really worthwhile paying up, or should you just pocket the cash?
Here's what you need to know about National Insurance contributions and how to work out whether to top up if you've missed a payment year.
Do you have to top up?
National Insurance itself is compulsory for most people and is usually deducted automatically from your salary.
However, if you get a letter from HMRC asking you to make up your National Insurance contributions you're not under any obligation to send off a cheque.Instead this is more an invitation to top up your NI contributions for the previous tax year (letters sent out in 2010/11 will refer to the 08/09 tax year) so that it counts as a qualifying year towards your pension entitlement.
Should you top up?
If your National Insurance contributions don't meet your annual threshold (this can vary depending on the type of NI you pay) HMRC will write to you between September and January to ask if you'd like to make up the difference.
Whether you decide to pay to top up your National Insurance contributions will entirely depend on your circumstances.
Here are some of the main points to consider:
Will you reach your target?
How close you are to making 30 years of qualifying National Insurance contributions should have a big influence on whether you opt to top up or not.
If you are in your 20s or 30s for example and expect to be working for the next 20-30 years you may decide your money is better used elsewhere.
Equally, if you've already contributed 30 full years of National Insurance or are very close, then you may feel that there is no benefit to topping up.
However, if you are nearing retirement and missing a number of years contributions, you may feel that it's worth your while.
Are you eligible for National insurance credits?
It is possible to make National Insurance contributions without being in work.Before sending off a cheque, you should check to make sure that you're not eligible for National Insurance credits. These can replace your National Insurance contributions if you've been raising children or caring for someone in need.
If you are claiming child benefit for a child under 12 years of age or are an approved foster carer then you should automatically accrue National Insurance credits, if you don't you may need to complete an Application for Carers or Parents credits.
National Insurance credits replace annual National Insurance contributions meaning you would not need to top up for any years you receive them.
Do you need the money now?
Whether you can realistically afford the payment is another important consideration when deciding whether to top up your National Insurance contributions.
The amount you might be asked to pay can vary hugely depending on your income and the type of National Insurance you pay and can easily run into the thousands of pounds.
Before you send this money off to HMRC you should consider whether paying will leave you hard up, or if the money might be better used to now, be that to pay off debts or add to your savings.
Will you get a better return in a private pension?
Rather than topping up your National Insurance contributions you could opt to invest the money in a private pension instead; especially as the state pension may be so minimal that you'll need to supplement your retirement income anyhow.
Essentially this would mean sacrificing your missing year's National Insurance entitlement in exchange for investment in your private pension.
If you are considering this option you will need to weight up the impact on your state pension:

• Will doing this mean you don't build up enough years of NI contributions to receive the full entitlement?
• Will these losses will be offset by the money you'll get back through your private pension?
It's always worth consulting an Independent Financial Advisor if you need help.
Will there be a state pension in 20-30-40 years' time?
The assumption that you will receive a state pension at all when you retire is worth questioning.
As the UK population continues to age many people believe that in the long run the state pension will simply become too big a burden to maintain and that people will eventually be asked to fund their own retirement.
While this is essentially all speculation, if you're at the start of your working life you may decide that paying your outstanding National Insurance contributions will be wasted and better placed in a private pension plan.
Other points to consider
The government safety net
The government currently guarantees a minimum retirement income of up to £123 per week for everyone in the UK, regardless of their National Insurance contributions.
If you have been unable to reach the necessary full qualifying years before you retire, you may be able to top up your retirement income through these pension credits.
This benefit is means tested so if you have a private pension, savings over £10,000 or another source of income your may not be entitled to assistance.
You can get an estimate of your pension credit entitlement at the Directgov website.However, if you have several years to wait until retirement you should consider the likelihood that similar minimum income guarantees will still be in place when you stop working.
An extra state pension
If you're in full time employment then it's likely your National Insurance contributions will also be counting towards a second state pension. This could amount to up to £157.74 extra a week (2010/11).
However, any top ups that you make don't add to your second state pension.For more information on the second state pension read the Second State Pension guide from Moneymadeclear.
Seek advice
It's likely that a number of different factors will influence your decision as to whether to top up your National Insurance contributions.
To get an idea how much you will receive in retirement from the state pension you can request a State Pension Forecast, which will include both the basic state pension and second state pension.
If you are unsure whether to top up your contributions or to keep the cash yourself, you can seek independent financial advice from your nearest Citizens Advice Bureau.Alternatively, if you have a personal pension provider you may also want to seek advice from them before making a decision.
Compare Personal Pension Plans now via www.money.co.uk.
by Federica Gaida
FOREIGNERS IN UK
May 2011
Content also provided by: www.money.co.uk
Read more:
Should I Make up my National Insurance Contributions? by Martin Lane
How to apply for National Insurance
Over half a million foreigners annually joining Britain's welfare system
Disclaimer:The above article is meant to be relied upon as an informative articleand in no way constitutes legal advice. Information is offered forgeneral information purposes only, based on the current law when theinformation was first displayed on this website.
You should always seek advice from an appropriately qualified solicitoron any specific legal enquiry.