Small print, extortionate prices, effectively useless policy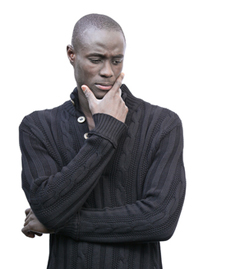 On 20th April 2011, a court ruling was announced that was covered in most news channels throughout the UK from the BBC to the Times and the Telegraph, yet the story was probably ignored by most people who don't work in the financial industry. The case was Lord Justice Ouseley's ruling against the British Bankers' Association call for a Judicial Review, the subject was 'Payment Protection Insurance' and it affects millions of people in the UK – each of whom is due compensation worth on average £1,800, and many of whom are unaware of what they should be claiming back.
Are you one of millions who should be claiming back thousands of pounds? Read on to find out more about PPI and what the court ruling means to you.
Read this guide in Polish: Odzyskaj stracone funty

Payment Protection Insurance
PPI is a type of insurance also known as Accident, Sickness and Unemployment (ASU), because it supposedly covers your repayments on your loan or credit card or mortgage should you fall victim to any of these unfortunate circumstances.
Like all forms of insurance, there is nothing wrong with it in principle. However, the way it was sold (or rather mis-sold) and the dozens of ways in which the small print stops you from making a claim, meant that millions of people were paying extortionate prices for something that was effectively useless.
Here are some headline statements to make you angry (it made us angry in any case):

• There are over 35 million PPI policies in the UK (Which?, as reported in the Sunday Times, 31st May 2009)

• The 12 largest distributors of PPI made profits of £1.4 billion in 2006 (The Competition Commission's report, The Market Investigation into Payment Protection Insurance, published in June 2008).

• Typical commission rates were 50-80% for personal loan and credit card PPI (The Competition Commission, June 2008). So on a typical PPI policy that you may have paid £2,000 for, the seller received up to £1,600 in commission. No wonder they like to recommend you take a policy!

• 60% of personal loans, nearly half of all credit cards, and one in four mortgages have PPI attached (London Economics, 2006).
The Law Society Gazette (12th February 2009) estimated that PPI could be mis-sold in over 100 different ways. One of the most common ways is that you were told you had to take out the PPI policy in order to qualify for the loan or credit card. Another is that you were not told about the commission being paid to the salesperson that sold you the policy. If you were self-employed then the policy would not cover you, yet thousands of these policies were still sold to self employed traders and small business owners.
In some of the more shocking cases of mis-selling, PPI was added to the loan without the knowledge of the consumer.
Millions of people were therefore paying thousands of pounds for policies they didn't need, or didn't want, or would never be able to claim on. Whilst the average claim is worth about £1,800, Hamilton Brady's single largest claim for one of our clients was £16,000!
On the worst types of PPI, known as 'single premium' (because the whole cost of the PPI is added to the loan at the start and you are therefore paying interest on it throughout the lifetime of the loan), the PPI policy is usually worth about 20 – 25% of the value of the loan, although this can be as high as 70% for some lenders. On a £10,000 loan, this means paying between £2,000 and £7,000 extra for the PPI. It is no wonder that PPI has been described as 'legalised robbery'.
The mis-selling of PPI was so widespread that the Citizen's Advice made a 'supercomplaint' about the widespread mis-selling of PPI as long ago as 2005 and ever since then various regulatory bodies from the Office of Fair Trading (OFT), the Competition Commission and the Financial Services Authority have investigated the PPI market and been scathing in their criticism of the tactics used by the banks and lenders to sell PPI.
Meanwhile, although it is possible to make a claim for yourself through the Financial Ombudsman Service, an entire industry of claims management companies specializing in PPI compensation claims arose, usually working on a 'no win no fee' basis – that is to say they do not charge an upfront fee to make the claim for the client, but take a 'success fee' upon the completion of the claim.
In August 2010 the FSA published 'Policy Statement 10/12' which included measures to force the banks to deal more fairly with PPI complaints. This was to come into force in December 2010, however in October the British Bankers' Association commenced legal action against the FSA. Because the FSA is a public body, appointed by an Act of Parliament, this was a specific type of action known as a 'Judicial Review'. The outcome of the Judicial Review is what was published on 20th April 2011, and in a telling victory for consumers and for common sense, the judge rejected all of the BBA's claims. The BBA have until 10th May to appeal against the ruling – if they do, the case could go on for many more months but this does not mean you cannot start your claim.
So, what does this mean for you? Firstly, if you have every taken out a loan, credit card or mortgage, or have bought anything on credit (car, sofa, laptop etc) then check carefully through your paperwork. If you have lost your paperwork then you can request it from your lender with a 'Subject Access Request'. For a fee of £10, a Subject Access Request obliges your lender to send you a copy of your loan documentation.
If you find you do have PPI, then the chances are you are owed compensation. As mentioned above, you can download the necessary forms from the Financial Ombudsman Service's website to make a claim for yourself, or you can engage a specialist such as Hamilton Brady to make the claim for you. If you use a claims company, on no account should you ever pay an upfront fee (other than the £10 for the Subject Access Request). All reputable companies will undertake your claim on a 'no win no fee' basis.
However you decide to action it, good luck and don't let the banks get away with your money…

Disclaimer: The above article is meant to be relied upon as an informative article and in no way constitutes legal advice. Information is offered for general information purposes only, based on the current law when the information was first displayed on this website.
You should always seek advice from an appropriately qualified solicitor on any specific legal enquiry. For legal advice regarding your case, please contact Hamilton Brady for a Consultation with a Solicitor on 0844 873 608.