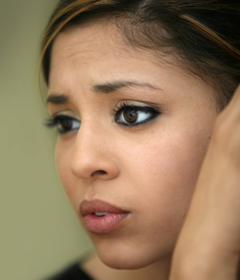 QUESTION: I am from Morocco and I currently live in Italy. I want to look for a job in Great Britain. Can I get information about this subject?
ANSWER: If you are an EU citizen, you do not need permission to work in the UK.
If however, you hold nationality of a non-EU country, to work in the UK, you will need to qualify for a visa under a category of the points based system.
If you have an offer of employment already from a UK employer and hold a minimum equivalent of a GCE 'A' level qualification up until degree level qualification, then you may apply for a Tier 2 (General) visa. Tier 2 (General) is for people coming to the UK with a skilled job offer to fill a gap in the workforce that cannot be filled by a settled worker.
Before you apply under the skilled worker category (Tier 2 General), you must have: a sponsor; and a valid certificate of sponsorship.
When you apply for a Tier 2 (General) visa, you are awarded points based on your:

• qualifications;
• future expected earnings;
• sponsorship;
• English language skills; and
• available maintenance (funds).


If however, you are highly skilled, you can apply for a Tier 1 visa and you do not need an offer of employment.
To find out if you have the 75 points needed to apply for a tier 1 visa, click here : http://www.ukba.homeoffice.gov.uk/pointscalculator
Regards
Greenfields Solicitors

www.greenfieldssolictors.com