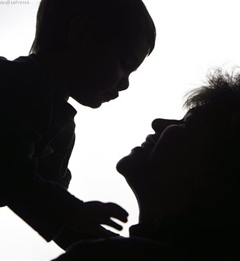 QUESTION: I'm divorcing my British husband. We have a child: can I apply for ILR on compassionate grounds?

I am non-EU female citizen married to British citizen.
We married on 9 Oct 2009, and my Limited Leave to remain started on 30 Oct 2009.
One year on our marriage hasn't worked out and we are thinking of divorce.
I would like to ask whether I have the right to apply for Indefinite Leave to Remain on compassionate grounds, because I have 5 months old daughter who is British citizen, or will I have to apply for Discretionary leave to remain only?
I hope you will be able to help, many thanks in advance.
ANSWER: A person in your circumstances should submit an application for settlement (i.e. indefinite leave to remain) rather than an application for discretionary leave.
The Application should be submitted outside the normal immigration rules, as in the case of discretionary leave.
Home Office would consider the compelling and compassionate circumstances of your case to see if it warrants them granting you either further exceptional limited leave to remain or indefinite leave to remain.
As you have a child born and raised in the UK who is British, this should significantly assist you in application. Even more so if you can evidence that the father of you child plays an active role in the child's life and wishes to continue to be in the child's life.
You would need to prove you have significant ties to the UK and have established a life for both you and your son in the UK as this would amount to your and your child's right to enjoy a private family life in the UK free from intervention from the state, under Article 8 of European Convention Human Rights.
Best wishes.

 October 2010



Greenfields Solicitors
Related articles:
Terminating your marriage: getting a divorce in the UK
Marriage Visas – All you need to know

Disclaimer: The above article is meant to be relied upon as an informative article and in no way constitutes legal advice. Information is offered for general information purposes only, based on the current law when the information was first displayed on this website.

You should always seek advice from an appropriately qualified solicitor on any specific legal enquiry. For legal advice regarding your case, please contact Greenfields Solicitors for a Consultation with a Solicitor on 020 8884 1166.