QUESTION: My wife is applying for a visa to join me in the UK. I have heard that she will need to pass an English test before she can get her spouse visa to join me in the UK, is this true?
ANSWER: Compulsory English language tests will be introduced for non-Europeans applying to come to the UK to join or marry their settled partner, the UK government announced on 9 June 2010.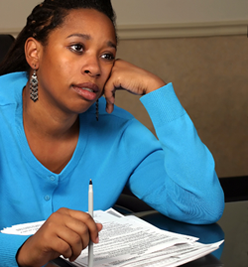 From autumn 2010, any migrant from outside the UK who wants to enter or remain in the UK as the partner of a British citizen or a person settled here will need to show that they can speak and understand English.
They will need to provide evidence with their visa application that they have passed an English language test with one of the approved test providers.
The level required is basic English at A1 level, such to allow them to cope with everyday life in the country.
You will need to meet the requirement if:
• you are a national of a country outside the European Economic Area and Switzerland; and

• you are in a relationship with a British citizen or a person settled here; and

• you want to apply to enter or remain in the UK as their husband, wife, civil partner, fiancé (e), proposed civil partner, unmarried partner or same-sex partner.

July 2010
Greenfields Solicitors
Disclaimer: The above article is meant to be relied upon as an informative article and in no way constitutes legal advice. Information is offered for general information purposes only, based on the current law when the information was first displayed on this website.

You should always seek advice from an appropriately qualified solicitor on any specific legal enquiry. For legal advice regarding your case, please contact Greenfields Solicitors for a Consultation with a Solicitor on 020 8884 1166.