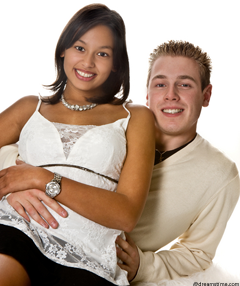 QUESTION: I overstayed my student visa for a over a year and then got married here with a British citizen. Am I able to apply for settlement visa? How likely is it for my settlement visa to get rejected because of my overstaying my student visa???
ANSWER: It is highly likely that an application submitted to the Home Office whilst in the UK as a overstayer would undoubtedly be rejected as you currently do not have valid permission to remain in the UK and you are therefore here illegally.
As such the Home Office is not to allow individuals to benefit where they have breached the immigration rules by committing an immigration offence such as overstaying.
However, you still have the opportunity to regularise your status an acquire permission to lawfully reside in the UK on the basis of your marriage or intended marriage if you make your own voluntary departure, which means leaving the UK at your own expense.
Once you have returned to your home country (or any other country where you have lawful permission to reside) you can then apply for entry clearance to return to the UK as either a Spouse or fiancé of a British/settled UK resident.
There are many requirements to satisfy in order to submit a successful application for entry clearance, also it is important to clarify and set out how you can make such application despite the fact that you overstayed.
For further advice and assistance you may wish to contact specialist solicitors, such as ourselves, who can help with this matter.
In the meantime, you might want to take a look at the following guides:
RELATED GUIDES
Marriage Visas – All you need to know
When to apply for Discretionary Leave and Indefinite Leave to Remain on compassionate grounds

May 2011
Liza Mills
Immigration Caseworker
Greenfields Solicitors
Tel: 020 8884 1166
For questions regarding the subject covered in this guide, please visit migreat.com.

Disclaimer: The above article is meant to be relied upon as an informative article and in no way constitutes legal advice. Information is offered for general information purposes only, based on the current law when the information was first displayed on this website.



 You should always seek advice from an appropriately qualified solicitor on any specific legal enquiry. For legal advice regarding your case, please contact Greenfields Solicitors for a Consultation with a Solicitor on 020 8884 1166.